Performance Sports Massage
Sally McJoynt Pillsbury, BCTMB, Board Certified in Therapeutic Massage & Bodywork, Event Sports Massage Specialist, Owner & Director of Performance Sports Massage LLC
Hello, my name is Sally, I specialize in the care, rehabilitation and prevention of muscle tendon injuries and other soft tissue complaints resulting from overuse or sports related injuries. I am excited to bring to you the best athletic care through proven hands on approach to orthopedic sports and medical massage therapy. I have been touching the lives of people in the Boulder area since 1989.
My clientele ranges from children to world class athletes, Olympic medal winners as well as those that live an active leisure lifestyle. They have praised my touch as "thoughtful and gentle", "intuitive and powerful" and simply "magic fingers".
I am actively involved in all aspects of the massage therapy profession, from teaching to serving on state associations and national committees. I have written articles published in national magazines; Inside Triathlon, Colorado Homes & Lifestyles, and Alternative Medicine.
To further my professional development and commitment to excellence, I have taken advanced training& (over 2,000 hours), have fulfilled requirements above and beyond the basic state 500 hour standards, and am Board Certified in Therapeutic Massage & Bodywork.
Please read my testimonials from clients who have submitted reviews through GenBook, to get an understanding of my commitment to excellence.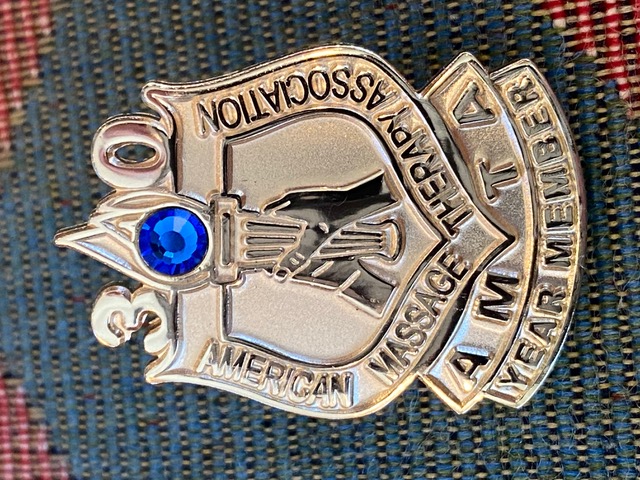 The highlights of my career have been working with the professional and Olympic pro-beach volleyball players at the Cuervo Gold Crown, being selected for the Olympic Atlanta games sports medicine team, being nominated sports massage therapist of the year and recipient of the 1995 AMTA State Meritorious Award. Recently the American Massage Therapy Association recognized my dedication to my profession with a 30-year membership anniversary pin.
Most importantly to me, however, have been the blessed opportunities to help so many people overcome major life challenges. Having survived breast cancer and a traumatic head-on collision, I have first hand knowledge of the recovery process. I understand what it takes to rehabilitate. My motivation is sincere and genuine.
I am dedicated to helping you reach your optimum health goals, and I look forward to being your personal health coach.