Performance Sports Massage Team Roster
Sally will be on a medical sabbatical for six months.
Jeff Boele will be seeing clients in the office on Mondays, Tuesdays, Thursdays and Fridays. Jack Vandenberg will be in the office on Wednesdays.
Call Performance Sports Massage at 303-544-9405 to book with Jeff or Jack.
Clients may also call Tracey Jacobs and Laura Zaruba for their availability. See bios and contact information below.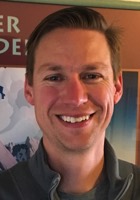 Jeff Boele LMT
My interest and passion for body work emerged from my experiences as a coach. In 18 years of coaching, I have worked with athletes of all ages and abilities. I enjoy the process of helping each individual reach their potential whether that is through coaching or therapeutic interventions. I am motivated by the desire to help athletes achieve their goals and I apply the same approach to the massage clinic as I do to the competition venue. Through clear communication with the athlete or client, I am able to come up with a plan to help the individual prepare for his or her athletic endeavors. I was a competitive runner with a career that spanned two decades. The combination of participating, coaching and performing various types of sports massage allows me to bring a unique perspective to the treatment process.
I hold a bachelors degree from Greenville College in Greenville, IL. I began coaching at my alma matter in 2000 before moving to Colorado in 2005. I am a Licensed Massage Therapist with a degree from the Boulder Massage Therapy Institute. I am a member in good standing with the Associated Bodywork and Massage Professionals organization. I hold various coaching certifications from the US track and field governing body (USATF), as well as the US professional coaches association (USTFCCCA). I look forward to working with you whether you are a competitive athlete or just want to stay active.
Sally McJoynt Pillsbury, BCTMB, Board Certified in Therapeutic Massage & Bodywork, Event Sports Massage Specialist, Owner & Director of Performance Sports Massage LLC
Hello, my name is Sally, I specialize in the care, rehabilitation and prevention of muscle tendon injuries and other soft tissue complaints resulting from overuse or sports related injuries. I am excited to bring to you the best athletic care through proven hands on approach to orthopedic sports and medical massage therapy. I have been touching the lives of people in the Boulder area since 1989.
My clientele ranges from children to world class athletes, Olympic medal winners as well as those that live an active leisure lifestyle. They have praised my touch as "thoughtful and gentle", "intuitive and powerful" and simply "magic fingers".
I am actively involved in all aspects of the massage therapy profession, from teaching to serving on state associations and national committees. I have written articles published in national magazines; Inside Triathlon, Colorado Homes & Lifestyles, and Alternative Medicine.
To further my professional development and commitment to excellence, I have taken advanced training (over 2,000 hours), have fulfilled requirements above and beyond the basic state 500 hour standards, and am Board Certified in Therapeutic Massage & Bodywork.
Please read my testimonials from clients who have submitted reviews through GenBook, to get an understanding of my commitment to excellence.
The highlights of my career have been working with the professional and Olympic pro-beach volleyball players at the Cuervo Gold Crown, being selected for the Olympic Atlanta games sports medicine team, being nominated sports massage therapist of the year and recipient of the 1995 AMTA State Meritorious Award.
Most importantly to me, however, have been the blessed opportunities to help so many people overcome major life challenges. Having survived breast cancer and a traumatic head-on collision, I have first hand knowledge of the recovery process. I understand what it takes to rehabilitate. My motivation is sincere and genuine.
I am dedicated to helping you reach your optimum health goals, and I look forward to being your personal health coach.
Jack Vandenberg - RMT
720-232-5502
Jack began working at the Motherlode in 2005 specializing in Orthopedic and Sports Massage.  Jack has worked with a variety of sports teams from high school to professional Olympic athletes. He has additional training in Neuromuscular massage, Muscle Release Technique, and Myofascial Release. focusonselfcare@aol.com
Laura Zuruba, CNMT
303-554-1783
Laura is Certified in neuromuscular massage therapy, Feldenkrais movement education, and Jin Shin Jyutsu. Laura has been in private practice since 1990, is a certified Wilderness First Responder, and teaches CPR and First Aid for the American Heart Association. Her work is all about helping people become aware of which muscles are working too hard; and as a result, causing injury and pain, or reducing performance.
Tracey Jacobs-Haimann LCMT
303-909-5480
Tracey has been practicing therapeutic massage since 2002. She completed a 1000 hour program in Integrated Massage Therapy which includes Joint Range of Motion, Deep Tissue, Sprots Massage, Swedish Massage, Trigger Point Therapy and Neuro Muscular Therapy. I also have a Bachelors degree in Dance Therapy/Psychology from the Naropa University, and a associates degree in Dance from University of the Arts in Philadelphia. Her work is very focused on decompressing the body, flushing out the muscles, rebalancing the body, rejuvination and recovery. She works primarily with endurance athletes though her practice includes all walkes of life and activity. puremassageboulder.com/